This skewer trifecta delivers an incredible burst of flavor with smoked sausage, pineapple chunks, and cheddar cheese.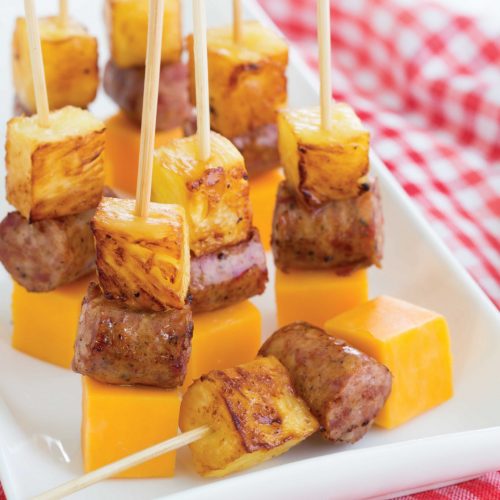 Print Recipe
Rate Recipe
Instructions
Heat a large cast-iron skillet over medium-high heat. Add sausage; cook, stirring occasionally, until browned, about 5 minutes. Remove from pan with a slotted spoon.

Add pineapple; cook, turning occasionally, until browned, 1 minute per side. Remove from heat; let cool.

Thread pineapple, sausage, and cheese onto skewers as desired.